Make Your LinkedIn Profile The Best It Can Be
If you think that some of the most essential tools for a job seeker are a resume and network, think again. There's one platform in-between both that combine them; that is, the one and only LinkedIn.
It's the crème de la crème of networking in the business world. It allows you to share your experience, skills, qualifications, and so much more with future employers. Furthermore, it also allows you to build a network full of influential people who are all willing to assist you in any endeavor, especially when it comes to growing your brand as a professional.
At the end of the day, there's only a limited amount of information you can squeeze into a resume. And, even if you try and fit anymore, the recruiter will become bored. LinkedIn, on the other hand, is much less limited.
Keeping your LinkedIn profile current could allow a great new job opportunity to come right to you. Plus, an up-to-date LinkedIn can help potential clients or people with other professional opportunities find you.
Let's dive into some LinkedIn profile tips and discuss how you can use this powerful platform to benefit, improve your LinkedIn profile, and reap the rewards further down the line.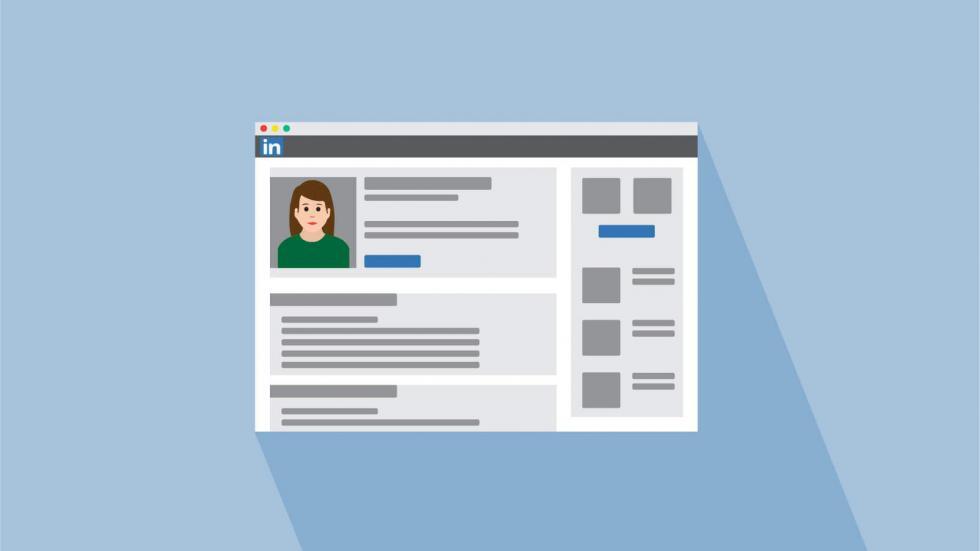 Your Profile Picture Matters
A profile picture is often referred to as a calling card on LinkedIn. Being the visual beings that we are, looks provide us all with a first impression right from the start.
This LinkedIn tip and trick is one of the best things you can do to make sure you improve your LinkedIn profile, and it's easy! All you have to do is ensure the picture is recent and looks like you. Smile with your eyes, dress professionally (or what you would usually wear for work), and avoid long-distance shots.
Yep, it IS that easy.
Add an Eye-capturing Background Photo
Again, we human beings love visuals. Your chosen background photo is the second visual element you need to look out for. This LinkedIn profile tip tells us that a background photo is something that instantly grabs attention, sets the context, and shows people what matters to you.
More than anything, choosing the right background photo will not only improve your LinkedIn profile, but will also set you apart and help you to stand out. This is one of the most straightforward LinkedIn tips and tricks that will help you to capture attention, and stay memorable.
Your Headline Is More Than Just Your Job Title
Another great LinkedIn profile tip revolves around the description that sits at the top of your page. No rule out there tells us that your headline has to ever-so-plainly be your job title. In fact, you can use the headline field to tell your connections more about you, how you got your role, what you do, or anything else you can think of.
For the Love of Endorsements
Endorsements from other members are probably the most essential LinkedIn tips and tricks you can think of. They are what help you to substantiate your skills, increase your credibility, and improve your LinkedIn profile.
Search through your network and check out connections who you feel genuinely deserve an endorsement – this often triggers people to return the favor. Don't be afraid to reach out with a polite message asking for endorsement for a few essential skills as well!