Working from Home – 6 Tips To Boost Your Mental Health
Working from home may have been fun at first. The freedom alone was everything we all wanted and more. More time with the family, not having to wake up and run to an office, working in pyjamas -it was everybody's dream.
The only problem was the length of time we were allowed to do this. It quickly went from fun with family to the need to get out of the house. But with nowhere new to go and nobody new to see, it quickly started to take a toll on our mental health.
Throughout this, many have struggled in dealing with difficult emotions like:
Isolation, loneliness, or disconnection from others– both socially and professionally.

Being unable to 'switch off from work.'

Struggling to stay motivated.

Difficulty prioritizing workload.

Insomnia and sleep problems.
The good news? Working from home can be fun again! All you need to do is find new ways to improve your mood and protect your mental health – and we're going to help you do just that with our tips.
Let's dive right in.
6 Tips to Improve Your Mood and Boost Mental Health When Working From Home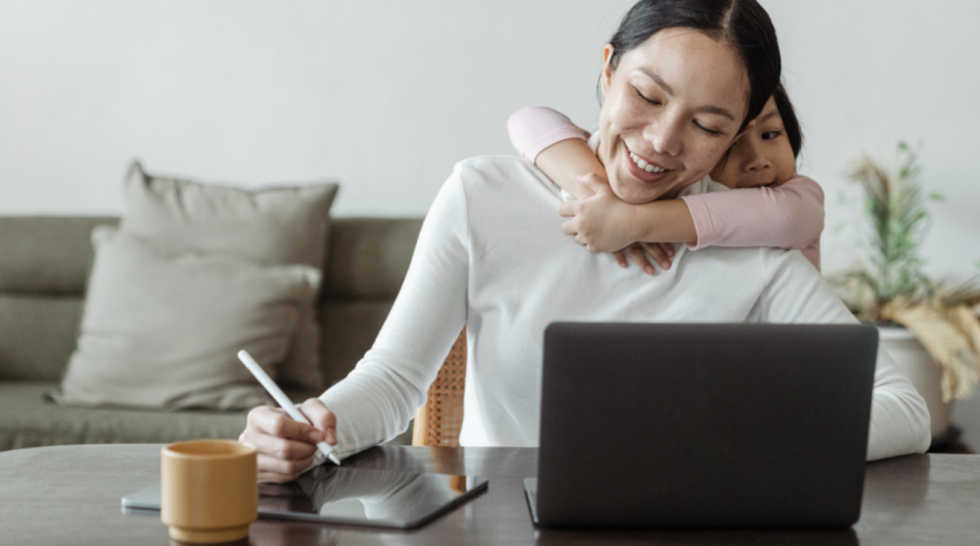 1. Routine and Structure
Believe it or not, routine and structure matter, especially during work. It's essential to create boundaries between your work time, and your home time. Create a routine as if you're going into the office, with a starting time and finish time. Structure your day, and ensure you include regular breaks and exercise.
2. Create a Workspace
Similar to creating structure, you should also create a dedicated workspace. Bear in mind; however, this shouldn't be in your bedroom. Since working from home can interfere with your sleep, you need to avoid working in your bedroom as much as possible. You don't want the place you switch off to become associated with being alert, awake, or switched on.
3. Stay Connected
When working from home, a big part of dealing with difficult emotions can be how often you communicate with the outside world—this includes staying connected with colleagues and managers.
Ensure you become proactive in scheduling meetings, and maintain adequate social connection in order to maintain positive relationships. Staying connected with others is a great way to improve your mood and will help you feel less isolated in the long run.
Technology is fantastic when it comes to staying connected. However, it can also make it hard when it comes to dealing with difficult emotions. Learning how to switch off is crucial when trying to separate your work life and home life. Try out a digital nightly detox to spend more time with your family or focus on having fun doing whatever it is you want to do.
5. Get Outside
Self-isolation or not -nature is waiting for you. Ensure you get out at least once a day for some fresh air in your lungs and vitamin C on your skin. Whether you choose to go for a walk in the park or a walk in your garden, you must get out of the house in order to improve your mood and boost mental health.
6. Focus On Silver Linings
Although many downfalls can come with working from home, it can also come with a wide range of benefits. With that being said, why not focus on the silver linings?
Working from home can improve productivity, reduce your distractions and stress, improve work satisfaction, lower costs and time you spend commuting, and provide you with a greater sense of control.
Life is beautiful in any given situation, especially if you understand all the ways to improve your mood and how to deal with difficult emotions. Use our tips as a guide, and bask in better mental health all year round.