How to Ace In-Person Interviews
We all know that a job interview is an important meeting, but how we prepare for it can make or break the chance of getting hired.
Whether you are applying for an entry-level position or a senior role, it is likely that there will come a time when you have to interview with potential employers. When your big day does finally come around, you'll want to make sure that the employer sees how qualified and impressive of a candidate you are -especially when given the opportunity. 
This article discusses how to pass an interview with some essential in-person interview tips! 
How to Pass an Interview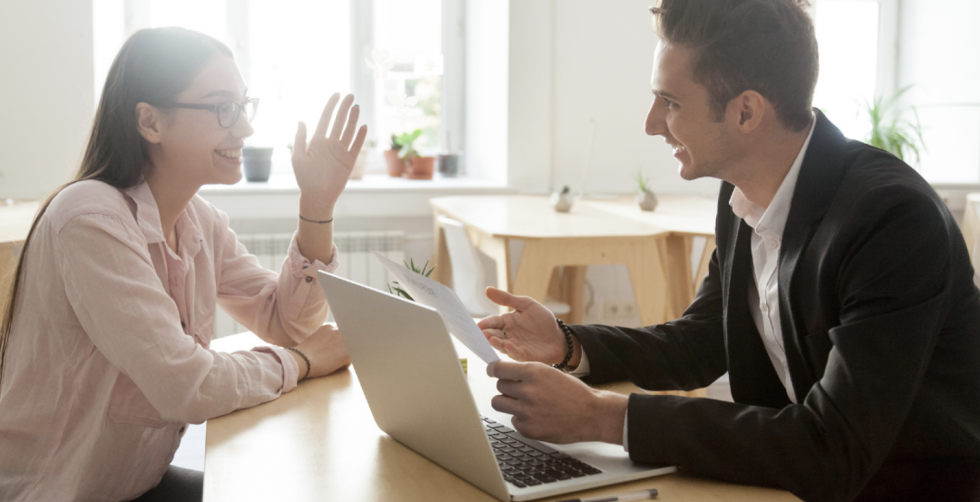 Job interviews are typically nerve-wracking, but the process can be made more enjoyable and less intimidating with proper preparation. One way to get ready for an in-person interview is by thinking about topics you're likely to talk about beforehand. This will position you as a strong candidate, and provides you with an opportunity to make a positive impression on the recruiter.
In your in-person interview preparations, ensure you include the following:
Research: Educate yourself as much as you can about the company, who they are, their values, and the position on offer.
Planning: Ensure you prepare how you're going to present yourself. What are you going to wear? If you're a guy with a beard, will you trim it down or shave it off? It's important to look professional.
Practice: Practice makes perfect. Take the time to reflect on some effective in-person interview tips, and check out some common interview subjects.
Here are three things to keep in mind as you prepare for your next successful in-person interview.
Research
The most important in-person interview tip is to research, research, research.
Research the company so that you can be knowledgeable about its accomplishments, goals and mission. Browse the organisation's website for a history of recent announcements, executive officers, as well as values and culture. When you've done that, move on and study their latest achievements by searching through recently published news articles.
Doing your research will help you contextualize your interview answers. With powerful knowledge about the organisation, and quick thinking on how to tie in what you have done in the past with what they do now -you'll be able to make a strong case for why you are their next great hire! 
Think About Questions in Advance
Another great in-person interview tip on how to pass interviews is to think about your questions in advance.
Interviewers are often more interested in asking questions than answering them, and they expect candidates to share their interests by asking informed inquiries. Preparation is key for this part of the interview process.
Preparing a few insightful and informed questions beforehand will really help you out. From exploring what corporate culture will be like, your position in it, as well as opportunities for career growth – this will ensure that interviewers get an idea of who you are, while also giving them insight into why you would fit with their company best.
Follow-Up
Once the interview is over, it's time to show your gratitude and get one step closer to landing the job. Send an email thanking them for their consideration in hiring you, as well as expressing any thoughts or concerns that came up during the conversation. This will show your continued enthusiasm, as well as just how interested you are in taking the next step.
From our family at Lowie, we hope this guide has helped you learn a little more about how to pass an interview. As always, we like to keep it short and sweet, but if you do have any follow-up questions or would like to learn more -get in touch!