How do you get their attention? It's a question we often hear from job candidates here at Lowie Recruitment.
Unfortunately, being highly qualified isn't enough to get you the job anymore. Perhaps it was in the past, but in the 21st century, employers are assaulted with resumes and applications on a daily basis.
This deluge of resumes makes applicants expendable. Although you boast so many unique qualifications, they will be invisible to a hiring manager as they see a lot of qualified candidates every single day. With this in mind, many people are now sitting wondering how to stand out from other interview candidates when they apply for a job.
Let's face it, competition is tough in job hunting. A lot of people are applying for the same position as you, and there's only a certain number of jobs out there. You need to put yourself above the rest of the competition by getting your resume and application noticed.
Let's find out how to stand out in an interview by following the below six tips.
How to Stand Out from Other Interview Candidates – 6 Tips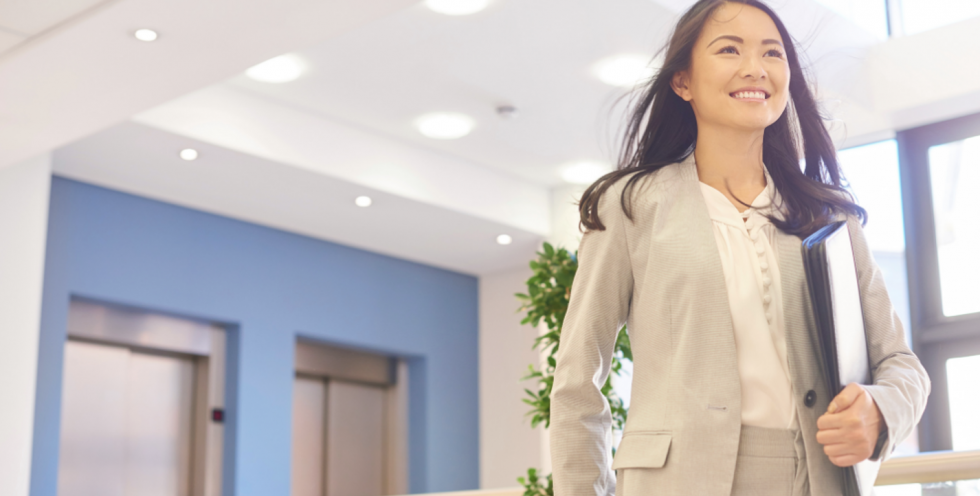 #1 Read the Job Description Once, Twice -Then Read it Again
This first tip is pretty basic, but then again, it's also the most overlooked. Make sure you read the job description in full, and that your experience and qualifications go hand in hand with what the business is requesting. If they say you require at least 5 years of experience and a certain degree, yet you're still at a junior level – you probably won't be receiving a call anytime soon.
#2 Who Doesn't Love a Leader?
Once you know you're a perfect fit and that your qualifications match the job requirements, it's time to show them just how capable you are. Learning how to stand out in an interview when up against other job candidates means that you need to live up to your skills and expertise, and exhibit a personality that doesn't need to be micromanaged.
You want to show the hiring manager that you're capable of leading others. Employers love job candidates that can step up to the plate and are independent. After all, it ultimately conveys you possess a great deal of motivation, and are able to pass that down to others.
#3 Get Excited, and Make it Obvious 
Companies want to hire people who show just how eager they are to work for them. With this in mind, go ahead and express enthusiasm when you answer interview questions. Sometimes, hiring managers will like you and your personality, but they just don't think you're excited enough. Get past this and show them how much value and positive energy you can bring to the company.
#4 Keep Calm and Collected
You're amazing! And it's time to show that to your future employer. However, you won't be able to if nerves get the better of you. Stay calm, stay collected, and convey confidence in your abilities. When you do this, you exude an aura that will also put the hiring manager at ease. At the end of the day, we're all only human. 
#5 Show You're Not too Good for Training
When looking into how to stand out in an interview, this is a great tip for job candidates. Simply put, you want to appear trainable. Your overall goal is to convey intellectual curiosity, whilst subtly letting your future employer know that you are indeed qualified for the role. This shows the hiring manager that you're always willing to learn, grow, and improve.
#6 An Interview Strategy Can Make all the Difference
Last but not least, an interview strategy can really help you learn how to stand out from other interview candidates. Start by asking yourself what you would look for if you were on the other side of the interview table. Then, go ahead and draft a rough outline of questions and answers. It's not vital that you memorize your answers, however, this will help you to gain a general idea of how much value you can bring to the organization.
We hope this guide will help you in learning how to stand out in an interview. If you have any further questions, feel free to reach out to our team here at Lowie Recruitment! We're more than happy to help.