Why You Should Hire A Recruiter
Finding the job you want is hard, right? You might think that searching for a job on your own is your best option, but you really could be missing out on some great opportunities. Everyone knows that recruiters are there to help you find a job, but not everyone knows the other advantages of utilizing one.
Full time and temporary employment agencies have become the norm for many companies when they are ready to hire new talent. While many job seekers are sceptical of whether a recruiter will help them find a job, it is worth noting the top five reasons why it can be in your best interest to work with a recruiter.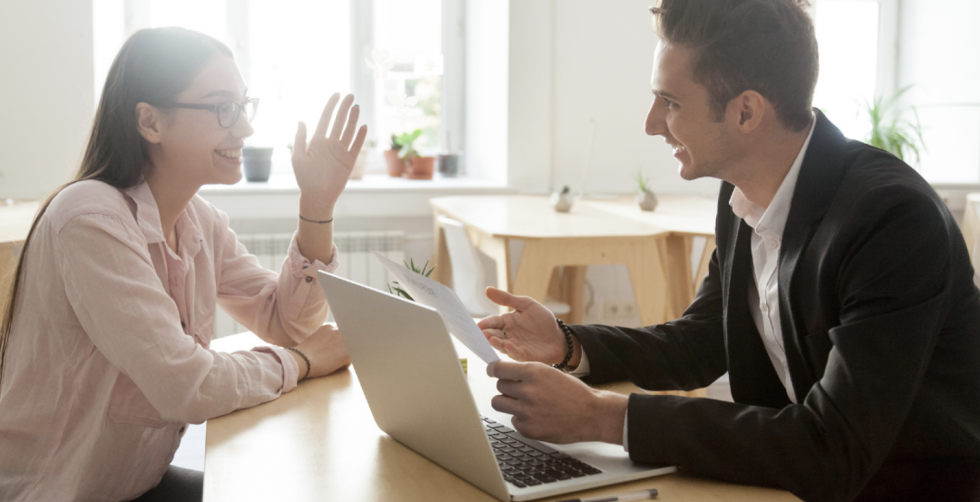 1. You Have an Expert in Your Corner
In today's world, looking for a new job is hard. With so much competition surrounding you, it can all get pretty stressful-to say the least. When you work with a recruiter, or full-time or temporary employment agencies, you're sure to notice the stress diminish. You'll have your very own middle man that boasts experience; and can also provide you with advice, counselling before each interview, and solid feedback that's sure to benefit you.\
2. Industry Knowledge is Power
Working with a recruiter who specialises in your niche sector doesn't only mean they understand where your skills, qualifications, and experience lie; but also that their finger is on the pulse of the industry. What does this mean exactly? Well, just that anytime they hear of an opportunity that matches your needs, backgrounds, and aspirations -you will be the first to know about it.
3. Save a Bunch of Time
Looking for a job can really take a lot of time out of your day. It's a life-changing decision, one that requires a well-thought-out plan and time set aside to initiate that plan. But when that's done, what's your next step? Do you wait for automated systems to respond? Or even worse, receive no reply at all? Some of the best full time and temporary employment agencies will provide you with an opportunity to speed up the process.
Recruiters usually come with a world of important, high-end contacts. With all of their trusted relationships, they can really help you to get your foot in early. Honestly, you really will be shocked at just how fast things can move from the moment you show a bit of interest in a job.
4. Recruiters Help You Prepare
If you feel anxious before an interview -you're not alone. It's something that we all feel, especially if it's been a while since we have had to do an interview.
When preparing for your big moment to shine, having a recruiter by your side can make all the difference. When you hire a recruiter, they will have so much insight, knowledge, and experience to share about the company you're applying with. This instils you with confidence to walk through the door, and ace that interview. 
Do you have an interview coming up? That's great! To get prepared, check out our previous article on ''What to do in an Interview – 10 Job Interview Tips''.
5. They Will Negotiate the Best Deal for You
So you got the job, huh? We knew you could do it! Now it's time to make sure that you get what you deserve -your salary. We know that this can be a pretty awkward conversation, but this is where working with a recruiter will really benefit you. When you hire a recruiter, you gain a chief negotiator who works extremely hard to ensure you get the best deal possible. This also includes remuneration, incentives, bonuses, and holiday entitlement.
If you're leaving an old job to start a new one, a recruiter will also help you construct a solid resignation letter, and handle any obstacles that come your way.
Hire a Recruiter Today!
If you're now fully convinced and are ready to find your perfect job, your search has already ended. We at Lowie Recruitment take so much pride in our scalable resources in a network and infrastructure that spans across New Zealand. We take pride in helping you, our people, succeed.
Be a part of our long-term and meaningful relationships – chat to one of our experts today to find out how we can help you land your new role!